Salvation: What is it? How Can I Become A Christian?
These resources explain it all. Please check them, then email Pastor Eric with questions.

---
Being a Christian means having a personal relationship with Jesus Christ.
In order to enter into this relationship, you MUST:
1. Realize you are a sinner.
"As it is written, There is none righteous, no not one." Romans 3:10
"For all have sinned, and come short of the glory of God." Romans 3:23
2. You must realize that because of your sin, death and Hell await you.
"For the wages of sin is death, but the gift of God is eternal life through Jesus Christ our LORD." Romans 6:23
3. You must realize that there is nothing you can do to redeem or save yourself.
"For by grace are ye saved, and that not of yourselves, it is the gift of God; not of works, lest any man should boast." Ephesians 2:8, 9
4. You must realize that salvation is received entirely by faith, and by calling upon Christ for forgiveness of your sins.
"That if thou shalt confess with thy mouth the LORD Jesus, and shalt believe in thine heart that God hath raised Him from the dead, thou shalt be saved." Romans 10:9
"For whosoever shall call upon the name of the Lord shall be saved." Romans 10:13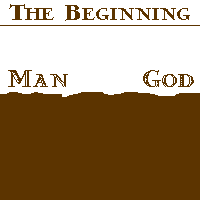 FIND TRUE HAPPINESS AND MEANING IN LIFE. CALL UPON CHRIST TO BE YOUR PERSONAL LORD AND SAVIOR TODAY.
If you believe in your heart that only Jesus Christ can save you, why not pray right now...
"Lord, I know that I am a lost sinner. Please forgive me of my sins and come into my heart and life, in the name of the Lord Jesus Christ. Amen"
As a new Christian one of the most important things you can do is read and study God's Word, the Holy Bible. We suggest you start with the book of John, in the New Testament. We encourage you to seek out a Bible-believing church and become part of its fellowship; if you live in the Grand Junction, Colorado area we invite you to join us for services!

"Where the Spirit of the LORD is there is Liberty." IICorinthians 3:17